NEW YORK DISTRICT
KEY CLUB

The New York District consists of 29 divisions and is served by 7 dedicated executive officers and 29 lieutenant governors. We are the second-largest single-state district and the fourth-largest district in Key Club International.
Key Club International, a service leadership program of Kiwanis International, is the oldest and largest service organization for high school students and gives its members opportunities to provide service, build character, and develop leadership skills. Starting in California in 1925, Key Club today thrives on more than 5,000 high school campuses with a total membership of 200,000 in 38 countries. NYDKC currently stands at more than 13,000 members!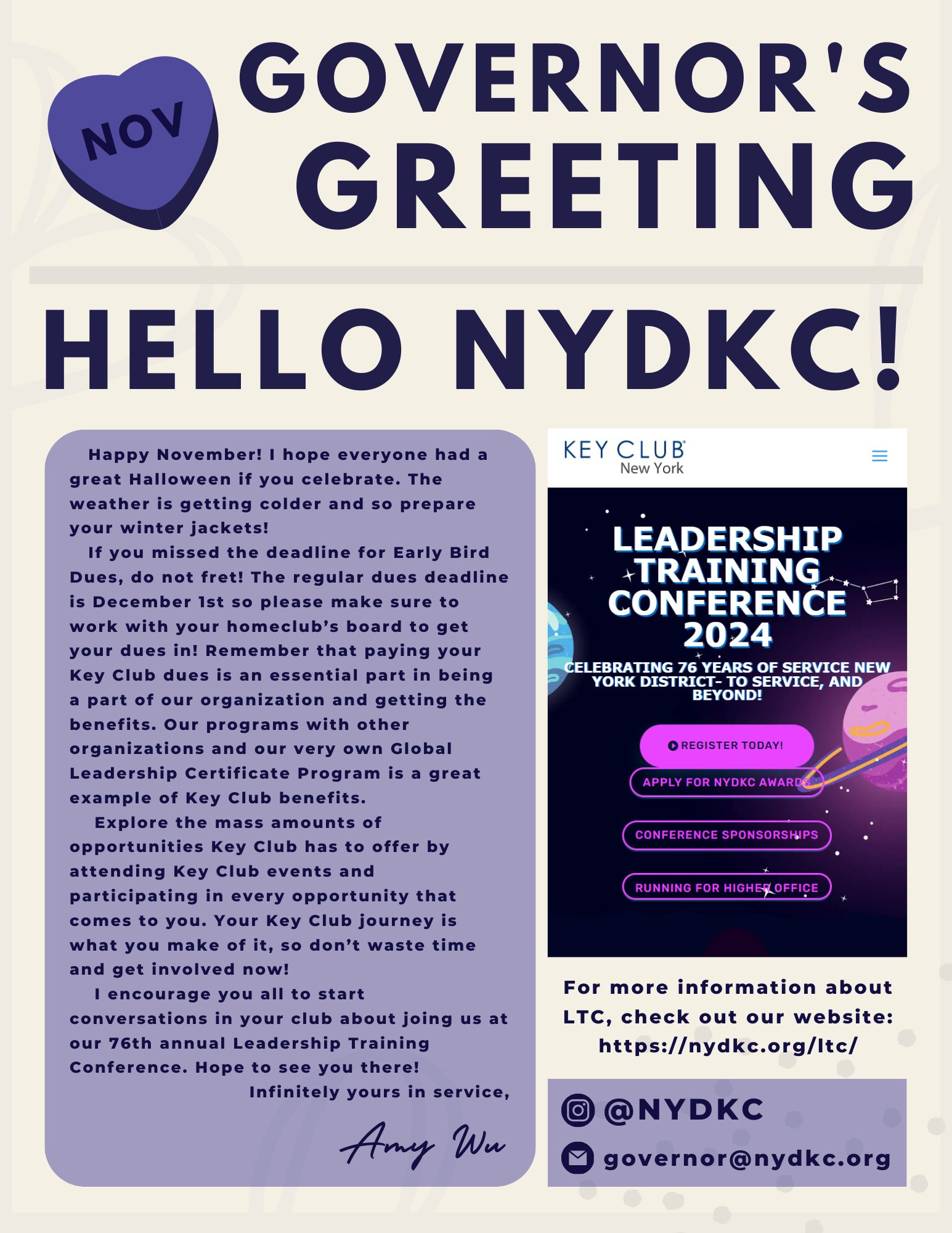 "NYDKC, you are a force that cannot messed with. It is so incredible to be able to work along side such a passionate, inspiring, and driven group of student leaders. Your work is amazing and even if it just means helping just one person, it could mean the world to that one person. So continue to serve our home, schools, and communities. Make an impact and make your mark on the world."
St. Jude's mission is to advance cures and prevent pediatric diseases through extensive research and affordable treatment. They offer medical treatment free of charge at a time when healthcare is often inaccessible. They've treated children from 50 states around the world and have been around for 60 years. They were able to increase cancer survival rate from 20% to more than 60% over this duration, and they earned the platinum badge on GuideStar, indicating the highest level of transparency.
Location: Memphis, TN
Phone: (800) 822-6344
Room to Read works to ensure that primary school students can become independent readers and can develop literacy skills in low-income areas. Their main goal is to have structured libraries with books in the local language, as well as teachers and librarians who have been trained in the best practices of reading and writing instruction to ensure that children grow up learning how to read and write to make sure they can succeed later in life. They are present in 10 countries across Asia and Africa. They have distributed over 26 million books, and have trained 15,000 teachers.
Location: San Francisco, CA