Key Club Week gives you the opportunity to show your community what Key Club is truly about: service. Each day places an emphasis on service, to promote Key Club within our homes, schools, and communities and to make Key Club a household name.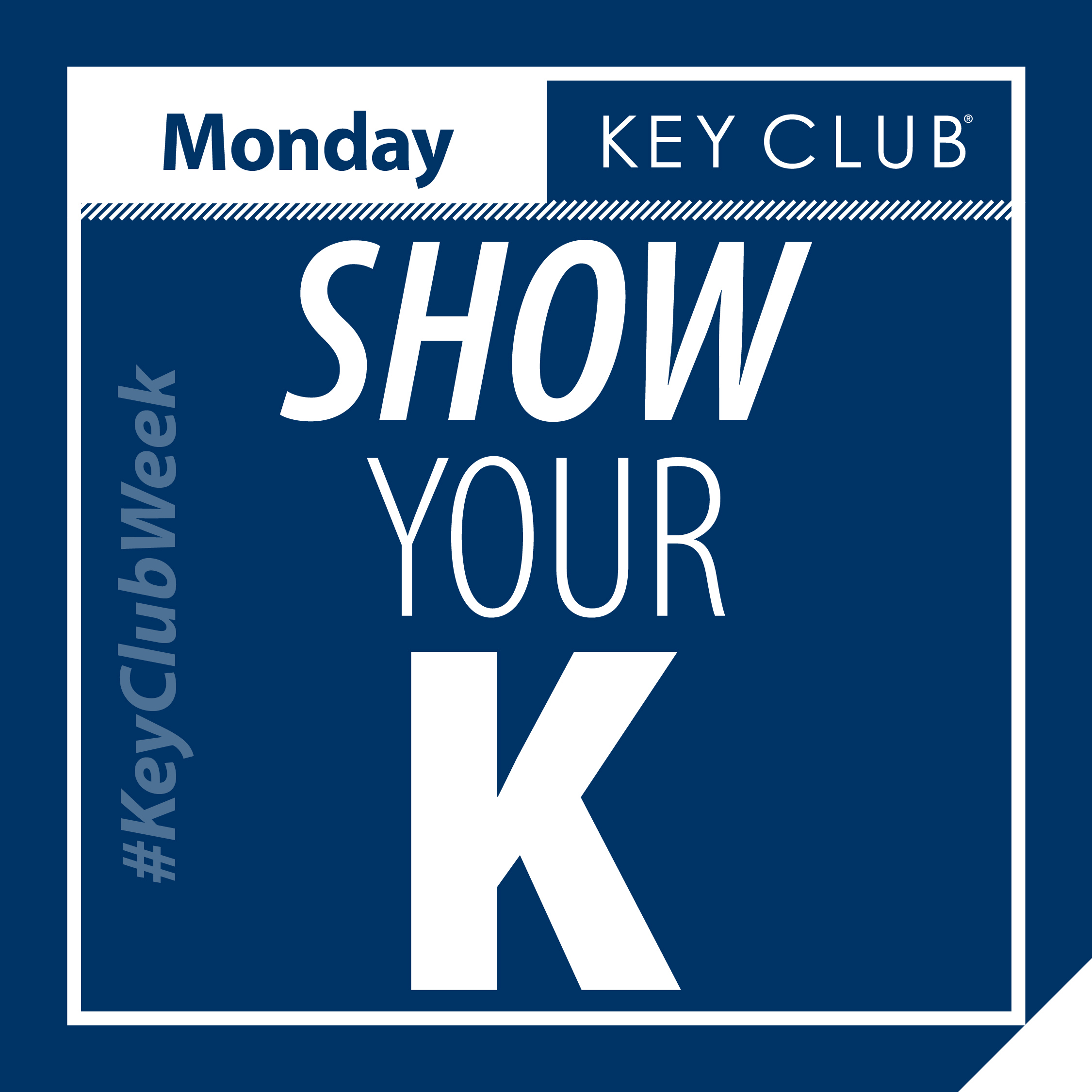 Show your K!
Show people what Key Club is all about! Spread the word by wearing Key Club gear and publicizing Key Club Week in local stores, on your school website, in community newspapers — even on a door. Decorate the door of your advisor, a business or a community leader to spread awareness about Key Club. Make sure to tag #keyclubweek in your stories, feed, etc. — your officers could score some winning merch!
Invite and Include!
Let your friends know why you love Key Club! New in 2023 for Key Club Week, this is the perfect day to show off how awesome and inclusive Key Club is, and why it matters so much to your school and community. Why not ask a friend to come along to a service project or meeting? It's a chance for them to see firsthand how Key Club helps us grow as students and have a blast while making a real difference.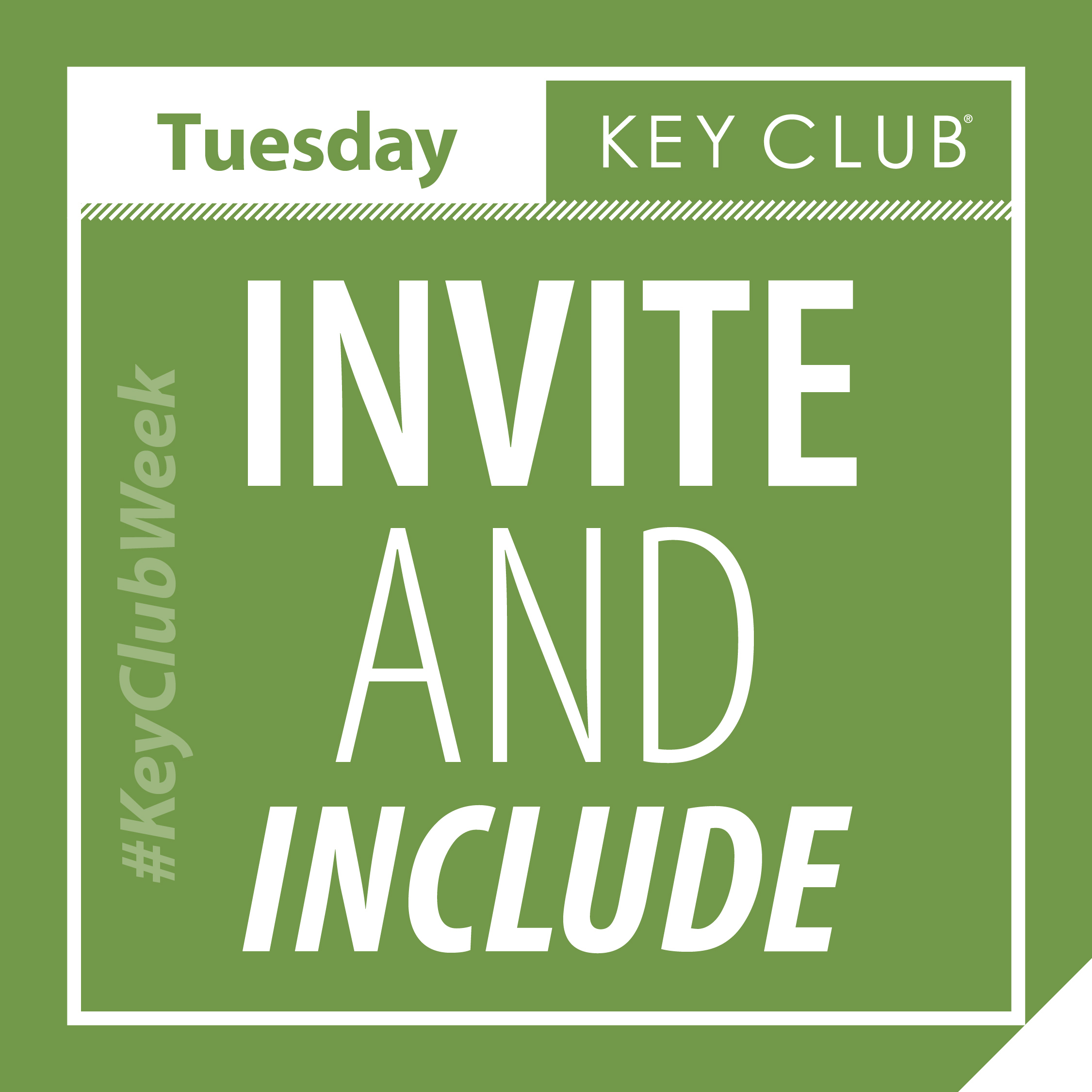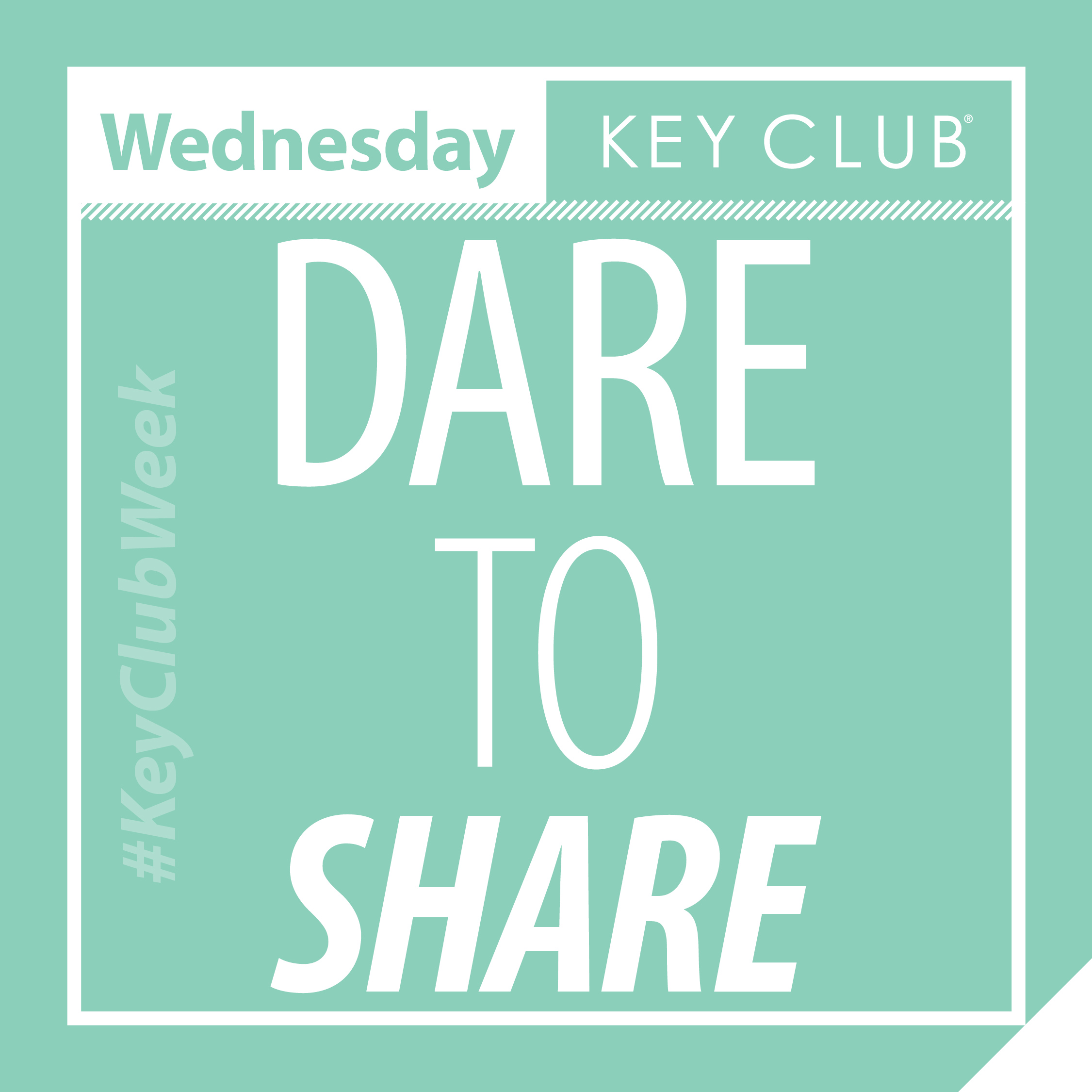 Dare to Share!
Celebrate diversity and equity with the Key Club family. We have members across the globe, and we want to spotlight you! Check out your Instagram story for a GIPHY sticker you can share to show what makes you and your club shine.
Random acts of Kindness!
A smile goes a long way. Spread happiness throughout your school by implementing little random acts of kindness, such as leaving cards with inspirational messages on every student's locker or just simply holding the door for someone else. You can share these kindness posters around your school and community. Post a picture with the hashtag #KeyClubWeek, and your club might win some cool Key Club stickers!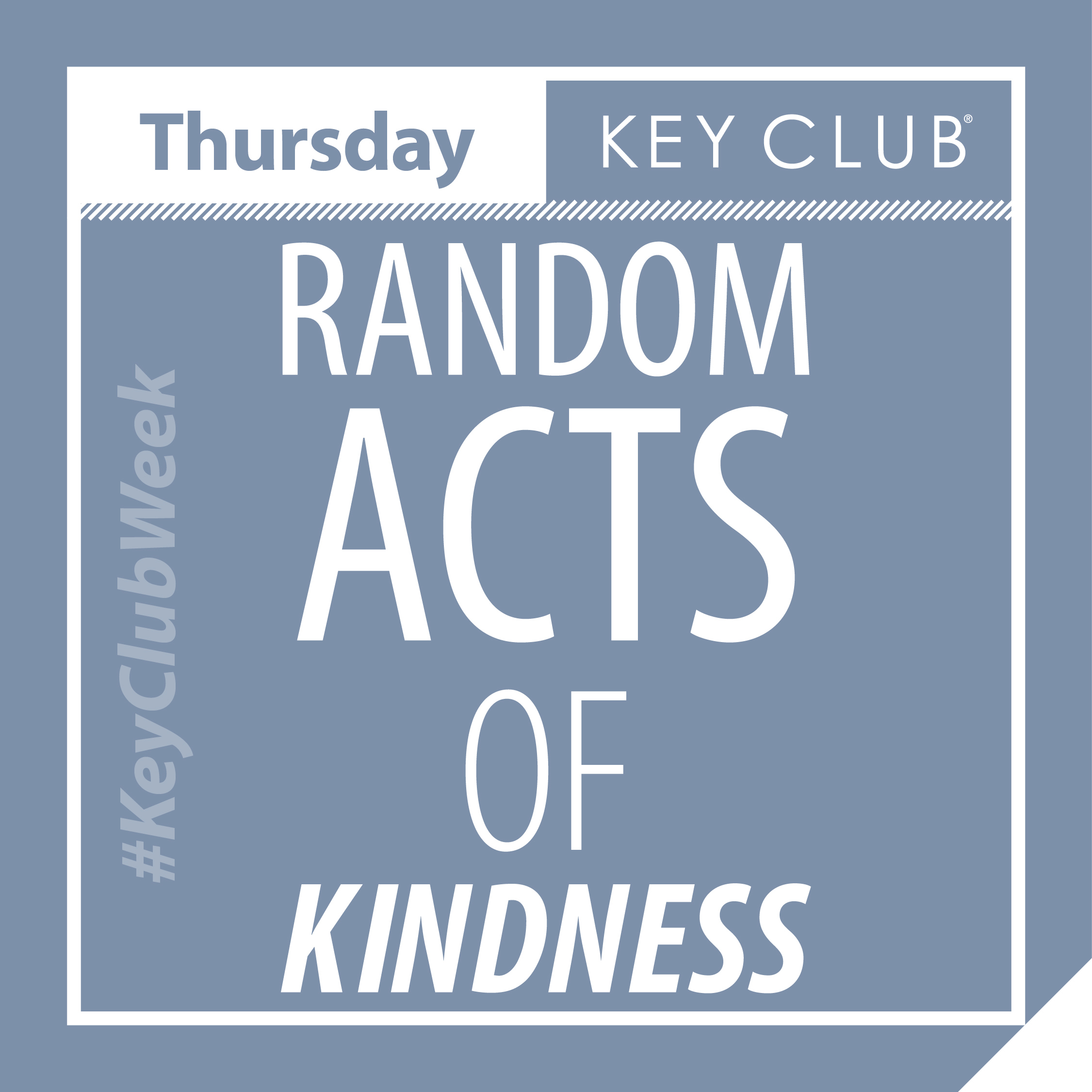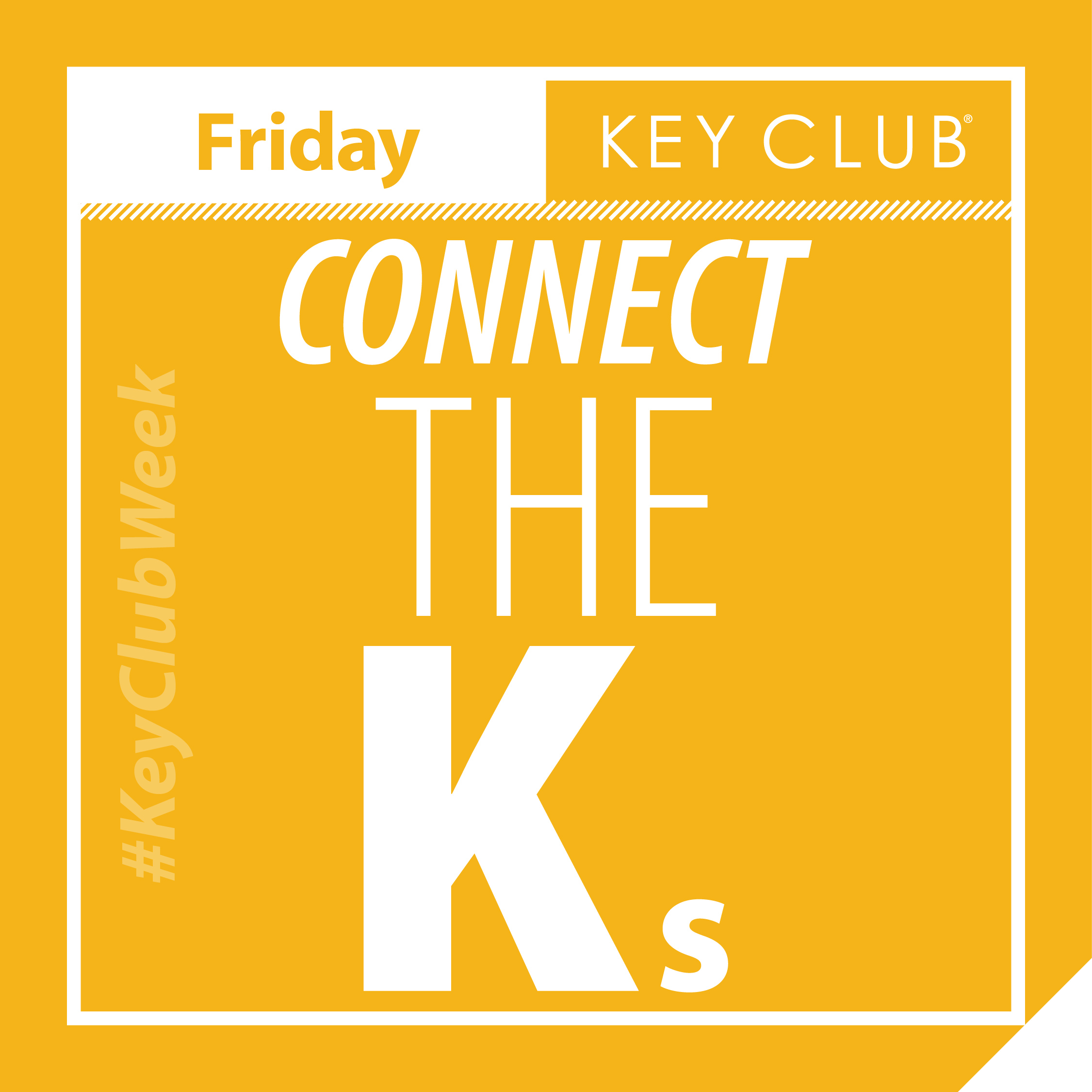 Connect the Ks!
Key Club is the largest high school service organization in the world and is a member of the Kiwanis family. Celebrate the entire family of Kiwanis by getting the whole gang involved. Connect with local Kiwanis, Circle K International, Builders, K-Kids or Aktion clubs and team up for a joint service project or virtual event. Click here to gain some ideas on what you can do! If you have a really cool service project, submit it to the service directory by November 30. Use the KCI week GIPHY stickers to let us know what Kiwanis Family you plan to join next.
Show your Key Club Spirit!
Show us how you represent each of the daily "themes" on social media for a chance to win awesome Key Club prizes using #KeyClubWeek! Thanks for being a member of our family and HAPPY KEY CLUB WEEK!